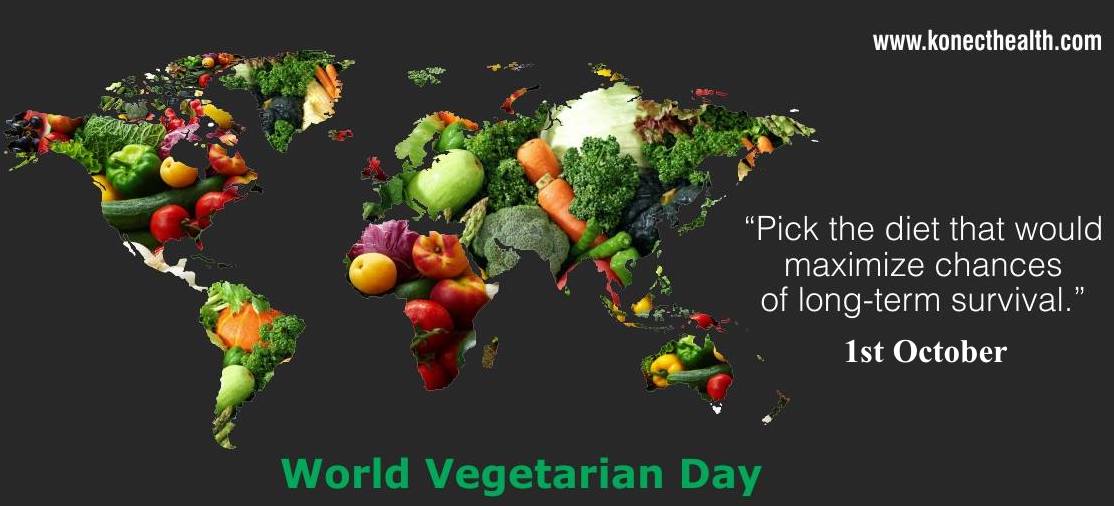 World Vegetarian Day can be celebrated as a day to learn more about what we can do with staple simple vegetables to make our meals interesting.
Eat a minimum of three servings of vegetables and two servings of fruit every day,
Include fruits, vegetables, or both with every meal. For instance, include fruit with breakfast and as a snack, and vegetables with lunch and dinner.
Eat pulses, such as beans, lentils, and peas, at least three times a week.
Rely on nuts, seeds, and fruit for snacks. Or add them to other items like yogurt, oatmeal, salads, and stir-fries.
Replace refined grains like white rice with whole grains like brown rice or use whole wheat Atta in place of Meida. For pasta, look for versions made from Soji (Rava) or pulses like chickpeas and lentils.
Making up the deficits in a vegetarian diet for a Kid
Deficits of Vitamin B12 can be completed by consuming Vitamin B 12 fortified foods, nutritional yeast and taking vitamin supplements. Vitamin D can be completed in small amounts through sun exposure. People living in cold weather can take Vitamin D supplements like pediasure, sprouted moong ragi mix, etc. Omega 3 fatty acids are found in good amounts in almonds, walnuts, flaxseeds and chia seeds. Roasted flaxseeds and chia seeds can be consumed raw or powdered, added to various flours and pulses. For iron consumption, food can be cooked in iron utensils. Iron intake can also be taken through palak pooris, palak parantha, and bajra flour and methi vadas.