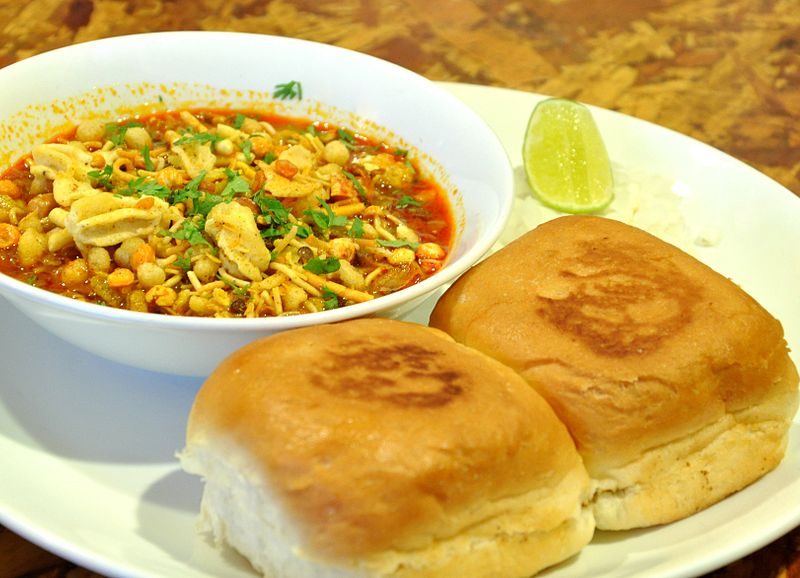 Ingredients-
1.5 cups sprouts matki or mixed sprouts
1 cup water to cook matki or as needed
1.5 tbsp oil
1 cup finely chopped onions
1 tsp ginger garlic paste
1/2 cup finely chopped tomatoes
salt as needed
generous pinch of turmeric
1/2 tsp misal masala
1/2 tsp red chili powder (optional)
1 tsp green chilly paste
1/2 tsp coriander powder (optional)
1/2 to 3/4 cup water or as needed for tari
6 pav buns
Garnishing -
Chopped Onions and lemon
Coriander leaves
Farshan
Garlic chatni
Method -
1. Wash and soak matki in enough water for 6 hours .Drain and sprout them in a cloth.
2.Add them to a cooker along with a water and cook on a medium heat.
3.Heat oil in a pan ,fry onions, tomatoes and green chilly base and garlic until the raw smell goes off.
4.Then add Misal masala ,salt, red chilli powder and turmeric.
5.Then add water and cooked matki.
6.Cook on a medium heat for 10 min till oil separates.
7.Add coriander leaves.
8.Add only matki to serving bowl then add farshan and then the tari..
9.Serve Misal pav...