Recipe - Churma Laddu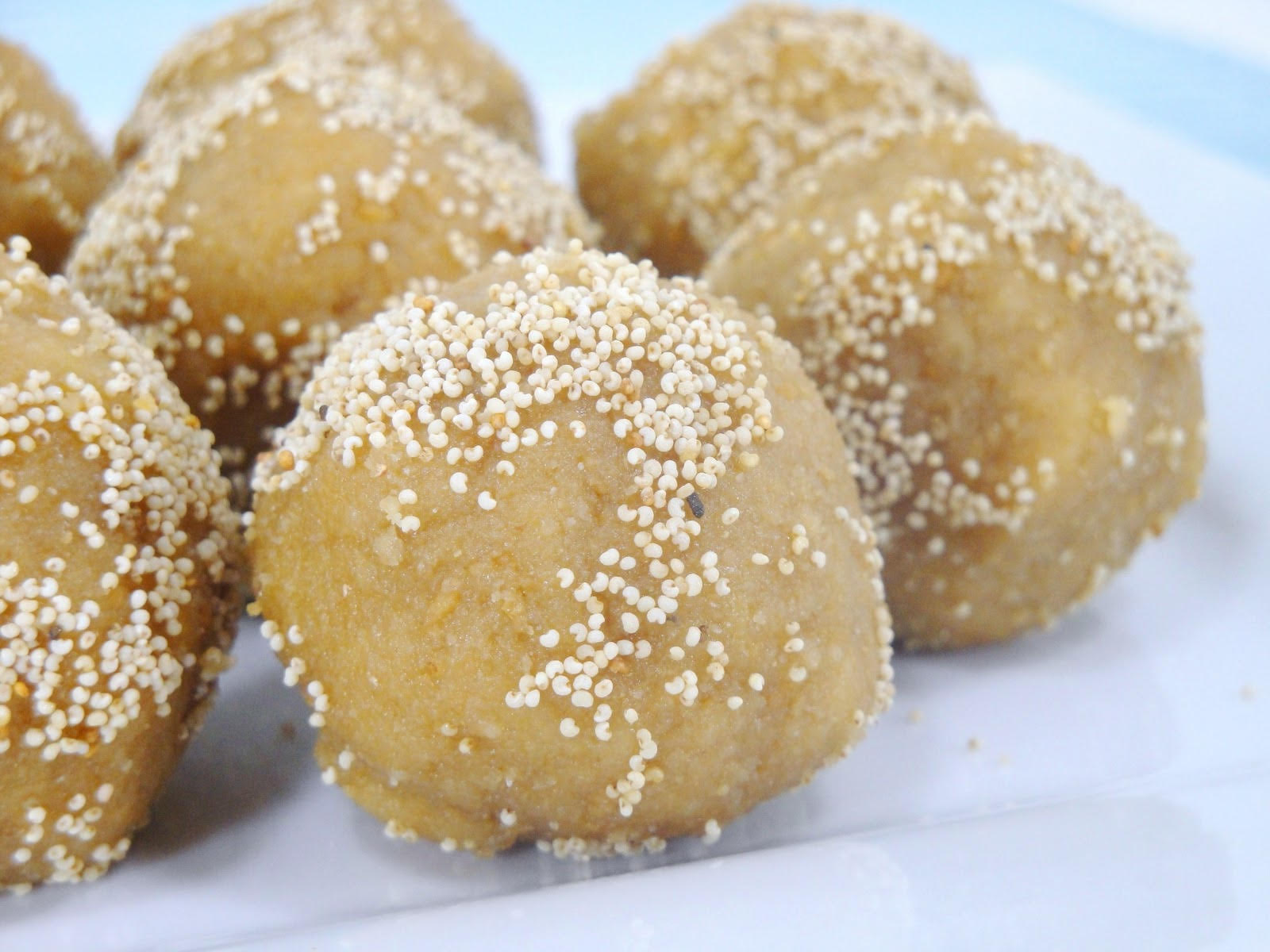 Ingredients
250 gm Wheat flour (coarse)
2 tbsp Chickpea flour
200 gm Jaggary
250 gm Desi Ghee
2 tsp Cardamom powder
1 tsp Khus khus (poppy seeds)
Milk according to requirement
Instructions
-Take wheat flour in bowl and add chickpea flour n it.
-Then add 50-60 gm ghee and mix properly.
-Knead the dough using milk. Dough should be hard.
-Now divide dough into small balls. Shape each ball like a muthiya.
-Heat ghee in a pan and fry all in a slow flame.
-When it cools, crush all in a mixture.
-Now heat ghee and jaggary at slow flame in a pan.
-When bubble seen, add crush flour and cardamom powder.
-And stir properly. Make ladava from it.
-Sprinkle khus khus on ladava for garnish.
Option : You can add dry coconut chips, almond, cashew nut and kismis for more nutrition