FAQs of KonectHealth: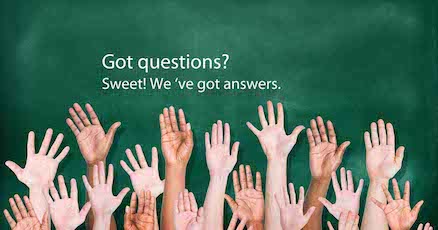 1) Is KonectHealth app available on Google Play store or Apple's App store?
Yes, it is available. You can download it from Google Play Store or App store in your android phone or iPhone respectively.
2) Who should use KonectHealth?
Everyone who is health conscious should use KonectHealth, which includes healthy people as well as people with some health problem or disease.
3) How KonectHealth is useful for me?
* You can store & track all yours and your family's health records in Health Data section
* You can post your health related query or initiate a discussion in Health Forums to get useful inputs from peer members and expert doctors.
* Express and share your health related knowledge by posting health related material, photos, videos etc. in What's New section.
* Go to Link up with Doctors and Read articles & blogs written by most renowned doctors registered on KonectHealth. Such reading will - improve your health related knowledge which in turn will help you and your family in decision making about health.
* Set reminders for your medicines, doctor's appointment, lab report etc. and always be well organized for health of you and your family.
4) Which health records can I store in Health data section?
* You can store and track your symptoms or bodily complaints like headache, back pain etc.
* Store and track your blood pressure, heart rate & body temperature in Vitals section.
* You can save your lab reports, imaging reports like X ray, Sonography, CT scan, MRI etc.
* You can upload prescriptions of your doctor, discharge summary of hospitals, etc. in Treatment section.
5) Can I store health records of my family members in my account?
Yes, you can store health records of your family member individually.
For that, you go to Mange family member sectionClick on Add memberAdd your family member's details.
Once your family member is added, you can toggle between yours and family member's health records in health data section.
6) What is tracking?
Tracking of health parameters means, if you have kept your tracking on at certain time, then you will get a notification as a reminder to enter the reading of your health parameter.
Example, you have kept your blood pressure tracking ON. You have set tracking time as 8am every Sunday. So now you will get notification telling you to measure your blood pressure on every Sunday morning at 8am.
7) What is importance of tracking of health parameters?
Keeping your health parameters up to date will help your physician to assess your overall health better. And thus many health related complications can be prevented by a simple effort.
8) Can I share my health records with my doctor? How?
Yes, all the health records you store at KonectHealth can be shared with your doctor using your email or WhatsApp.
For that, Go to View history, you can download your stored health records as PDF and in excel format. And these downloaded files, you can share to your doctor via email or WhatsApp.
9) Is my data safe in this portal?
Yes, absolutely. Your health data safe and secure.
10) Can I get doctor's appointment through KonectHealth?
Not now, we are planning for that module. At present you can get contact details of Doctors registered on KonectHealth and thus it will help you take appointment of that doctor directly.