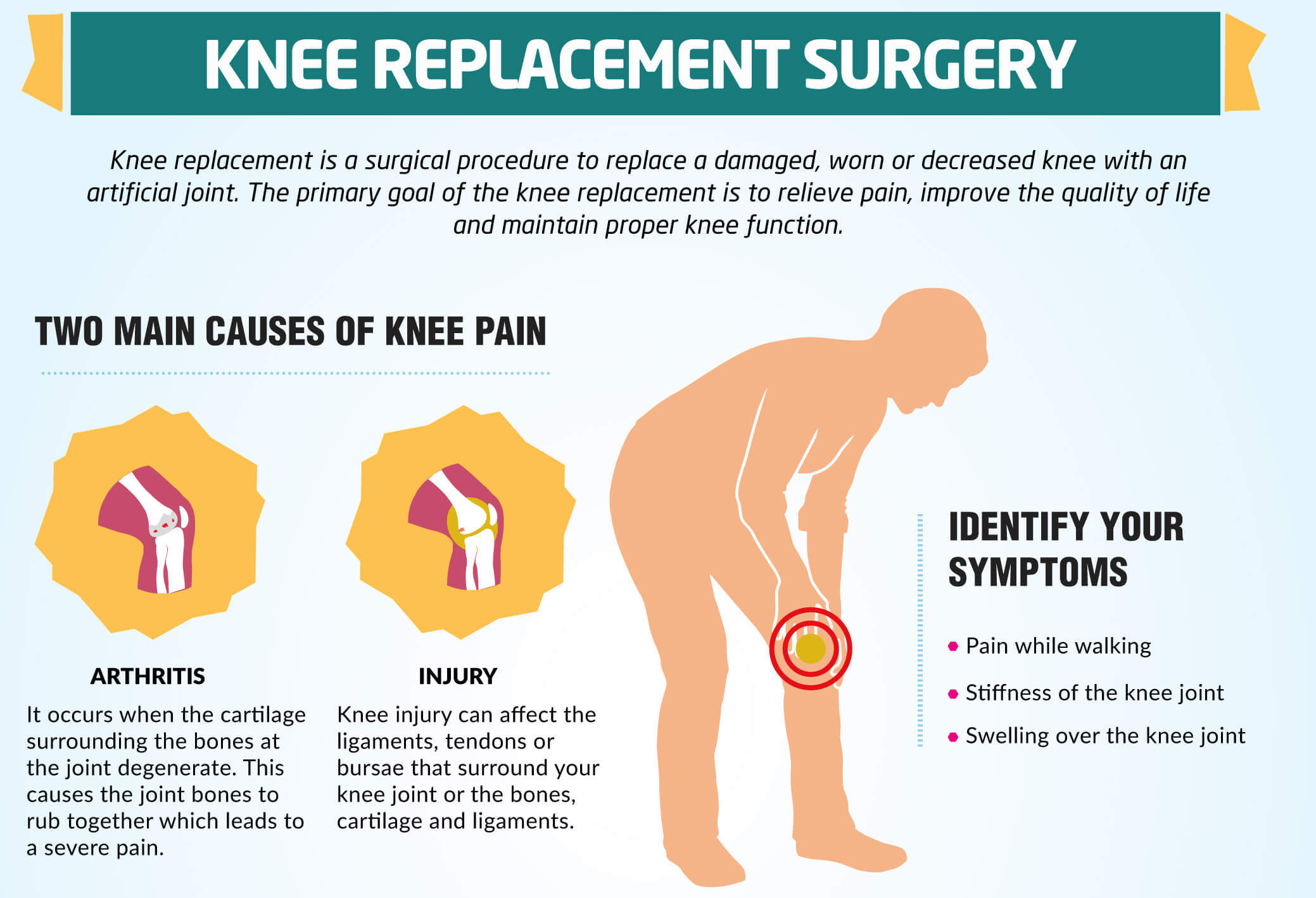 Total Knee replacement surgery is considered when all other conservative measures have failed to provide successful intervention, and may be performed for the following reasons:
To relieve pain
To improve joint stability
To improve alignment and correct bone deformity
To maximise quality of life
To optimise activities of daily living
Total Knee replacement surgery is a common procedure performed on more than 600,000 people worldwide each year. With recent advancements in surgical technique and implant design, patients have experienced dramatic improvement in knee pain, function, and quality of life. Most of the time it last for two decades or more.